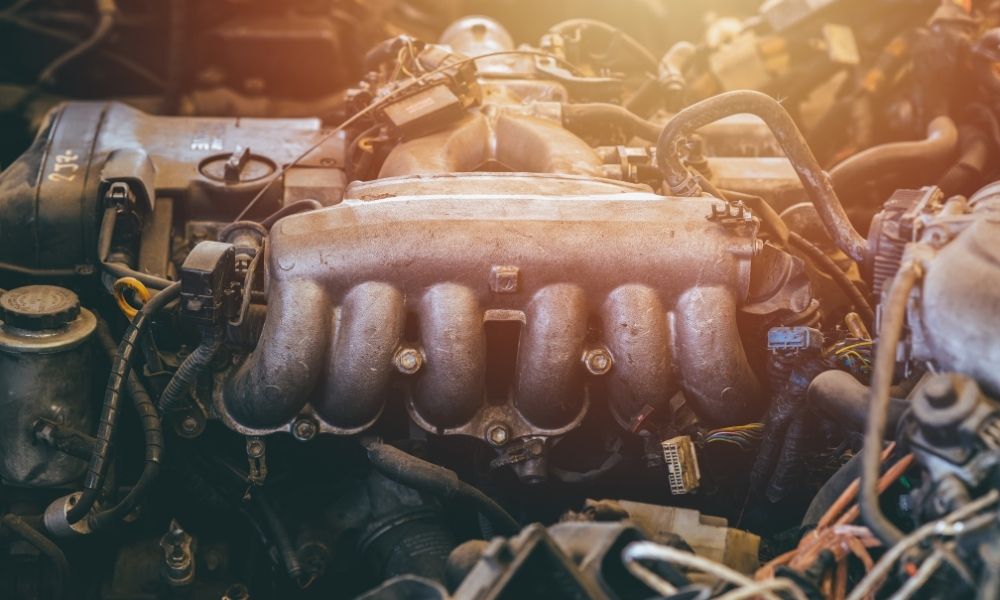 Not every upgrade is as easy as throwing new tires on your vehicle, but a tricky modification can feel all the more fulfilling. Swapping out your stock headers for aftermarket options is tough, but we're here to help. Read on to learn our three tips for properly installing exhaust headers.
Safety First
It's important to note that this is not a step-by-step guide for installation—you'll want to refer to your manual for that. Instead, we've got ideas on how to make the process safer and more efficient.
Ensure your vehicle is completely cooled down before you disassemble your manifold. Next, refer to your owner's manual to locate your jack points, and jack up your vehicle. Confirm that your car is secured with jack stands and wheel chocks before going any further. Take a peek under your vehicle and make sure there aren't any components in the way of your manifolds.
Screw Properly
Once you've unbolted and removed your manifold, taken off the gasket, and slid your new headers into place, start by loosely bolting down the headers. This will make it easier to get all the bolts into place. When all your bolts are threaded, tighten and torque them as listed in your installation instructions. Remember to start with the middle bolts and tighten outward in a spiral.
Test Your Work
After reconnecting any disconnected sensors and tubes, bolting your exhaust system to the new performance exhaust headers, and ensuring everything is secured, it's time for the moment of truth. Take your vehicle off the jacks and fire it up!
Make sure to check for exhaust leaks by your connection points, but don't worry if you notice smoke and fumes directly following installation. This happens because your headers are coated in a protective oil during manufacturing and packing—they're simply burning it off.
Now that you're armed with these three tips for properly installing exhaust headers, prepare to get your hands dirty and do it yourself!
Jan 07, 2022

Category:

News
Comments: 0