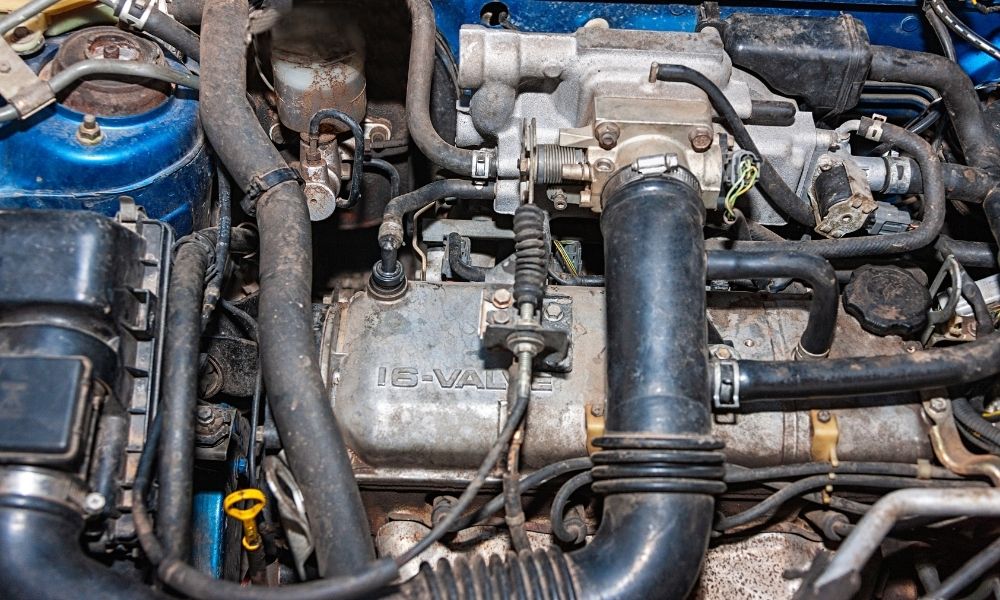 Car enthusiasts around the globe strive to make improvements to their vehicles, one key component at a time. Out of all the indispensable systems within an automobile, the exhaust system is one of the main primary targets for alterations or aftermarket modifications. The exhaust system of a vehicle is relatively intricate, containing numerous components.
The combination of exhaust parts forms an organized network. This systematic arrangement is responsible for successfully converting emissions from the engine into less harmful substances. The exhaust system is also integral to transporting these emissions safely out of the vehicle through a tailpipe. Also known as a downpipe, this pipe is the main player, efficiently moving exiting exhaust gases for the ultimate performance. The fact of the matter is that this performance add-on is often misunderstood.
Chances are, you're more than likely still driving your car around with a factory downpipe outfit. These setups function well enough. However, there's always room for improvement. Standard stock or OEM downpipes tend to have numerous bends throughout their piping, which create airflow restrictions that minimize output. Installing and upgrading your vehicle's downpipes could offer a remedying solution for superior efficiency, power, and performance. If this possible modification grabs your interest, let's examine closer the topic of downpipes: what they are and why you need one.
Defining Downpipes: What You Need To Know
Downpipes on vehicles—especially turbocharged vehicles—operate as critical functional directors of exhaust gases. Downpipes are the connecting puzzle piece between the turbine housing and the comprehensive exhaust system. Since downpipes are unconditional pieces of exhaust systems, you will always encounter a combination of factory and aftermarket exhaust setups that contain a type of downpipe.
You can consider average downpipes as potential choking hazards of performance, as these narrower models are strewn across various vehicle manufacturers and models. Hence, their design can meet the needs of numerous vehicles but doesn't offer prime benefits to specific super-charged vehicles. A simple yet effective modification is to change the old guy out for a smoother, upgraded powerband.
Aftermarket Downpipes: Further Considerations
Aftermarket downpipes are a different story than standard stock parts. Customized downpipes offer a wider diameter and larger size in piping—ergo, a higher flow as a unit. They also typically introduce a higher-functioning converter or rid the downpipe of the connecting catalytic converter that restricts superior performance. Instead, an alternative straight-through tubing section works to improve throttle response, torque, and produce maximum power and sound, if so desired.
Before we list the benefits of aftermarket downpipes, do keep in mind the implications of this modification. Understanding downpipes—what they are and why you need one—involves awareness of a few straightforward facts. In certain states and countries, utilizing an aftermarket downpipe is illegal for public roadways. This is due to the modification of factory emissions systems and catalytic converters. Be sure to read up on local laws for street legality or be fully knowledgeable about regulatory safety limits for off-road and track use.
Benefit: Remove Initial Resistance and Restrictions
With a responsive aftermarket downpipe, you easily add power to your vehicle and remove or minimize factory restrictions. If you're craving bolstered-up engine power, the altered shape and width provide spaciousness for unparalleled exhaust flow. Since the exhaust is moving at a greater speed, you can work with your automobile more proficiently instead of against it.
The capacity of aftermarket downpipes not only boosts turbo spin but reduces lag and maximizes spool. These faster spool times generate a higher caliber of power and better fuel economy. The turbo aspect of your car's engine automatically produces uninterrupted power for a difference you can instantly feel. It's no mystery why a plethora of modern car owners utilize downpipes to their advantage. A more enjoyable driving experience is the ensuing end goal in mind.
Benefit: An Affordable Mod That Pairs Well
As a single-performance mod, you can't go wrong with a downpipe for boosted turbo and horsepower for the best bang for your buck. Stock downpipes are within the category of the most restrictive car components. If you pair the alteration with other modifications—such as air intakes, turbos, and exhaust pipes—you can combine the best upgrades for comprehensive exhaust flow performance. Downpipes pair very well with these parts for superior resource efficiency. As a relatively affordable and easy-to-do mod, the longevity of the gain is well-worth your upfront time and venture.
Catted Versus Catless Downpipes
Car owners can find aftermarket downpipes in two different varieties. When considering one for your vehicle, it's wise to concern yourself with these differences. The conclusive choice between these configurations depends on your personal preference and the vehicle's make and model.
Catted downpipes contain high-flow catalytic converters, which purposefully clean the exiting exhausting gases while moving through the catalyst. The advantage of catted downpipes is the elimination of raw fumes and the supplementary exhaust smell. Daily drivers tend to choose these versions as they are usually emissions-compliant for those with stricter regulatory requirements.
Conversely, catless downpipes do not contain an OEM catalytic converter. These pipes do not come with an emissions filtering system. Generally, this means car owners will recognize a noticeable odor from the raw exhaust fumes, as well as a louder roaring sound. These readily available types of downpipes are more ideal for sports cars, off-roading, and racing. Either way, losing a restrictive catalytic converter or utilizing a CAT more efficiently is a worthwhile investment for a faster spinning turbo.
The Downpipe Marketplace
If you strive to reach a desirable performance enhancement, you must be careful with your choice. Do choose a downpipe that fits the exact specifications of your vehicle. When shopping around for a downpipe, you should consider a few standard characteristics. Consider pipe diameter, total length, flanges, and bolts. Numerous aftermarket manufacturers may already have the perfect downpipe shape and size for your vehicle model.
If you're in the market for a catless downpipe or higher-flowing downpipe, look no further than Private Label MFG for the best value. We carry a collection of high-quality aftermarket downpipes for various applications, including racing and off-roading. We test each of our top-notch steel downpipes thoroughly to reduce turbo drag, maximize horsepower, and create a signature sound.
For methodically hand-crafted products, browse PLM's turbo downpipes by make and model today. Feel free to reach out with any questions about your aftermarket car part needs or product specifications.
Jun 21, 2021

Category:

News
Comments: 0