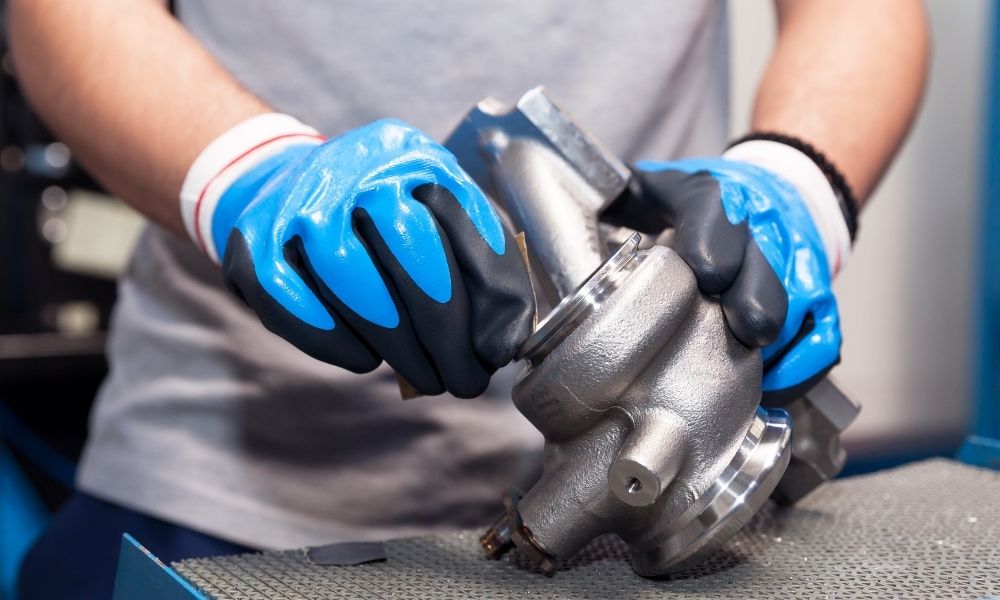 When car enthusiasts look for ways to get more power out of their vehicle, they often turn to the exhaust system. Improved exhaust flow directly impacts the performance of your engine, so it's no secret why people look to swap out stock parts for stylish and practical aftermarket options. Here's how turbo manifolds and exhaust headers improve your ride.
But it's essential to understand how your exhaust system works before you add any fancy upgrades. When your engine produces exhaust gases, an exhaust system channels these gases out of your car. Exhaust manifolds play an important role in this process, but stock manifolds are cast-iron and cause back pressure problems.
Exhaust Headers
Your first option is to swap out stock manifolds with exhaust headers. This alternative is a set of tubes that come together in a collector, eliminating the worries of back pressure. Headers are also traditionally made of stainless steel, a smoother and thinner material than cast iron.
These factors work to make exhaust gases flow more freely through your exhaust system, leading to better engine performance.
Turbo Manifolds
You don't have to switch from manifolds to headers to see performance improvements. With turbo manifolds, you can upgrade the stock manifolds exponentially by collecting exhaust gases into a merge collector. This has a similar function as exhaust headers, but these manifolds are designed specifically for working with turbocharged engines.
If you want to improve performance on your turbocharged engine even further, turbo manifolds are the way to go.
Installation
The good news about both of these upgrades is that they're simple to make. Many aftermarket providers have different header and manifold options based on the make and model of your car, so all you need to do is remove the stock manifolds and bolt on your new turbo manifolds or exhaust headers.
Now that you know how turbo manifolds and exhaust headers improve your ride, take a look at our selection of aftermarket exhaust manifolds. Increase your exhaust performance with fast and easy installation!
Nov 15, 2021

Category:

News
Comments: 0