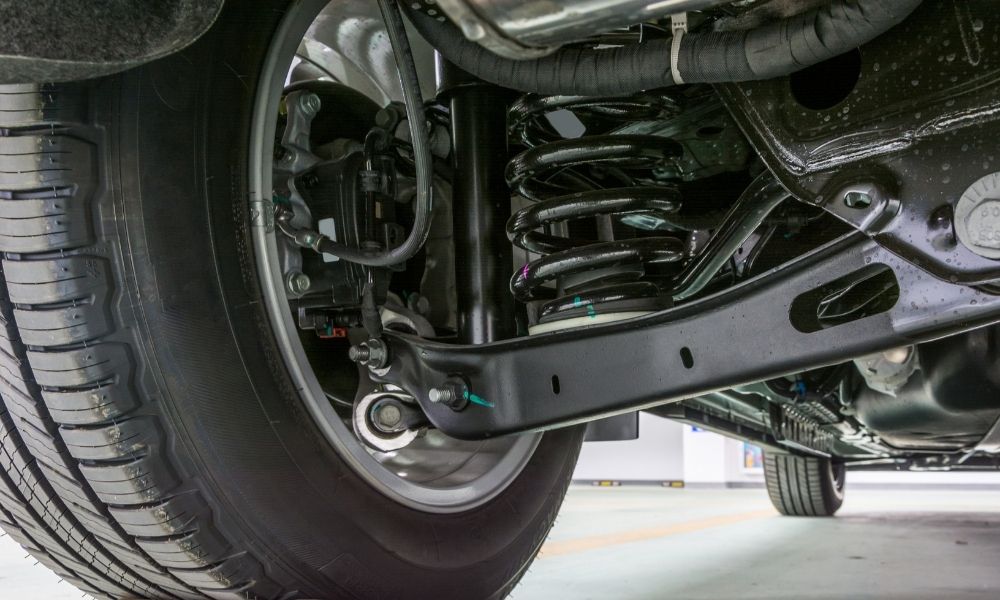 When it comes to speed and control, a solid center of gravity is most important for a car's best performance. Needless to say that a majority of cars on the modern market are built with a higher center of gravity, which can defeat the purpose of a soft suspension. So, what can you do, especially as a mere mortal, to jump over this hurdle?
Never fear! Your car is a blank canvas—one that you can customize and tailor to your own taste and driving experience. If you want to improve your car's handling, you simply need to modify its factory settings to become more aerodynamic. We've compiled a general list of the leading modifications that will improve your car's suspension. Let's take a closer look at these different mods now.
Shocks and Springs
An automotive suspension system is based on mechanics, a system that consists of springs and shock absorbers that connect to the wheels and axels of a vehicle. The goal of aftermarket suspension improvement is to lower the car's center of gravity by lowering the springs within the system. This is a relatively inexpensive way to achieve superior handling.
However, lowered springs can act stiffer than the original springs that come with factory settings. Fresh springs without coordinating shock absorbers will lead to a car bouncing off the walls—or simply bumping down the street. A combo set of lowered springs and matching performance shocks is the greatest bet to enhance functionality.
Tire or Wheel Alignment
You can also choose to stray away from lowering your vehicle to the ground. Instead, you can properly align your car's suspension by modifying aspects of the wheels. This dynamic process is another leading modification that will improve your car's suspension. While it's noticeably less captivating for the vehicle's aesthetics, various aftermarket alignment products are incredibly useful to keep the handling capabilities in check. You can adjust specific measurements and angles to increase the competence of your car's suspension in the long run.
Performance Parts
Traction bars or coilover setups are prime components for stance projects. This variance from the above options offers transcendent control and portability, unlike stock counterparts out on the road. The benefits include max adjustability, ride height, and a rebound factor. Whatever modification you choose, remember your suspension adjustments should always be in line with the ambitions you have for the longevity of your car.
An assortment of aftermarket performance parts can turn your car into your very own. If you're a consumer looking for a reasonably-priced alternative for car tuning, you've come to the right place. Here at PLM, we carry the best performance-per-dollar car parts to provide our customers with the greatest value on the market. Browse through the products and parts we have available for your vehicle model today.
Feb 12, 2021

Category:

News
Comments: 0