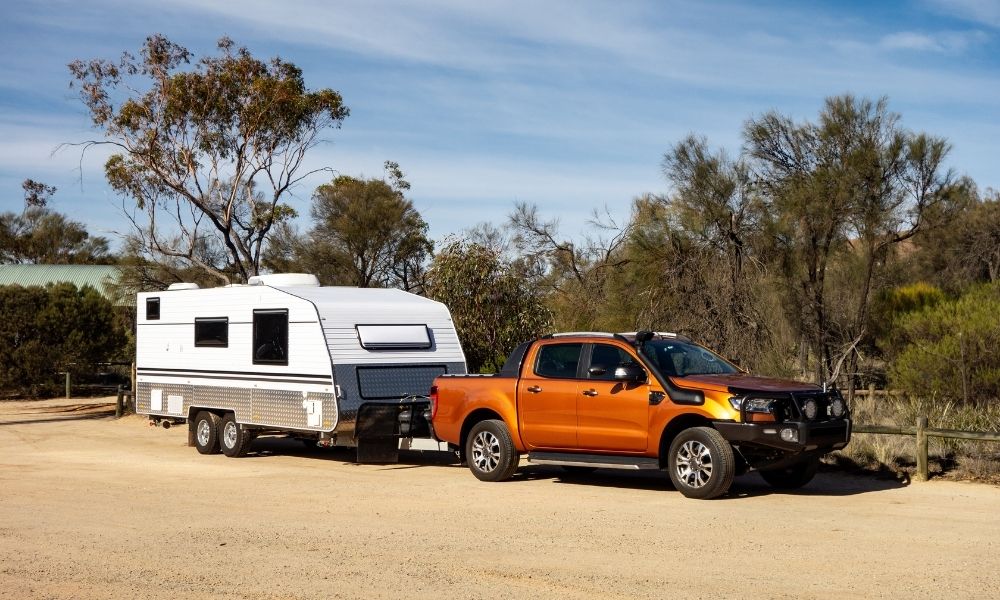 Compared to their gasoline-powered counterparts, diesel-powered pickup trucks offer beneficial gains in towing capability, fuel efficiency, driving range, and low-end torque. But how can a driver improve a diesel truck's performance for good? How do you get your diesel's power truly to the ground without wheel hopping around town or the track?
High-quality aftermarket parts help jump the hurdles that customarily come with heavy-duty diesel-powered engines. Traction bars are one of these core components that high-powered trucks can use to their advantage. Let's take a closer look at the leading reasons you need traction bars for your diesel truck.
Axle-Wrap Prevention Solution
You likely are already aware of the unfortunate phenomenon known as axle wrap. Axle wrap tends to affect vehicles equipped with leaf-type springs when they are placed under extreme acceleration or deceleration. Diesel pickups are no exception. Modern diesel trucks don't leave the factory ready to cope with increased torque from tuning. Your truck's suspension, tires, and driveline will take the brunt of the force, causing the leaf springs to deform and axle housing to rotate around the axle.
That said, traction bars are employable remedies to hapless axle wrap scenarios. These structural bars connect the rear axle to the frame, and it is this rear suspension geometry that keeps twisting at bay.
Increase Towing and Load Capacity
Keep in mind that traction bars come in an array of shapes and sizes according to models, makes, and needs. Bolt-on or weld-on systems are available, as are shorter or longer bars. Since traction bars eliminate the distortion between various movements, longer bars can take on that movement force to lift and spread out the load.
Needless to say that augmented load capacity is one of the reasons you need traction bars for your diesel truck. Traction bars act as a secure brace for various pulling setups or weight-bearing loads.
Anti-Roll and Stability Aspects
As traction bars work to eliminate the spring warp for smoother acceleration and take-off, nobody can deny their ability to enhance stability. Traction bars are comprehensively functional and versatile parts, acting as anti-roll tools during turns, lessening wheel hop, and providing a better ride throughout diverse streets, tracks, and road terrains.
You can find quality traction bar kits from aftermarket retailers. The best traction bars on the market offer superior durability, high performance, and a level of pure quietness. Their preload is typically adjustable for your personal preference and driving style—regardless of whether you're tuning up streetcars or trucks or outfitting competitive racing vehicles.
Here at Private Label MFG, we supply a high-performance traction bar for a Civic or Integra. Contact us with any questions about aftermarket parts—our professional team is here to help find the right one for your vehicle.
Aug 06, 2021

Category:

News
Comments: 0