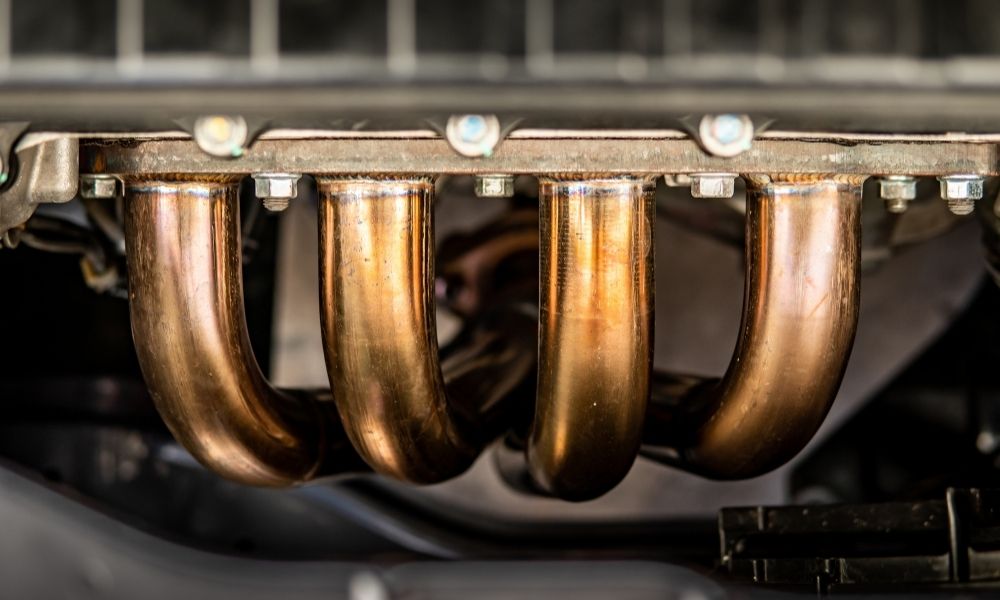 One offers better sound and less horsepower; the other provides the opposite. Let's look at the differences between the two and answer: should you get headers or an exhaust system first? Which is which and what's right for you?
What Do Headers Do?
Exhaust headers merge exhaust gases into a single flow after they've left the combustion chamber. They do the important work of quickly freeing the combustion chamber of all its exhaust gases, which provides more room for air to enter your system and produce better combustion.
Stock manifolds are made of cast iron instead of the stainless steel that make up exhaust headers and are more likely to cause gas collisions when they merge. This added pressure results in slower moving exhaust.
What Does an Exhaust System Do?
Simply put, an exhaust system gets exhaust gases out of your car. There are several different components to an exhaust system, from a catalytic converter to a muffler. Everything has a role in safely expelling gases; the catalytic converter makes gases nontoxic while the muffler reduces the exhaust's sound waves.
Upgraded exhaust systems have a wider diameter than their stock counterparts, which reduces pressure and optimizes flow. Performance exhausts also come with a boost in sound, as some mufflers are designed to produce more aggressive noise.
Comparisons
Price
Headers cost less than upgrading to a cat-back exhaust system, as headers are priced around $700, and exhaust systems typically cost over $1,000. Prices vary based on your car and the brand you choose, but headers will almost always be the more affordable option.
Sound
Headers will slightly increase your engine sound, while upgrading your exhaust system provides a massive boost in the sound department. Headers don't change anything about your muffler while exhaust systems do, which is why you'll see a greater impact.
Horsepower
Headers boost horsepower by 15 to 20 hp, and a cat-back exhaust system will only increase your horsepower by 5 to 10 hp. If horsepower is your focus, headers are the way to go.
So, should you get headers or an exhaust system first? Overall, headers offer the most bang for your buck. Aftermarket exhaust headers not only provide a larger performance boost, but they come with a slight sound upgrade. When you factor in the lower price point, headers seem like a no-brainer as an initial upgrade.
Sep 15, 2021

Category:

News
Comments: 0