PLM High Flow Performance 400 Cell Metallic Catalytic Converter

PLM High Flow Performance 400 Cell Metallic Catalytic Converter
Product Code: PLM-CAT-2.5-MET-400
Price is for one (1) catalytic converter.  If you need two (2), please add 2 to cart.
PLM high performance catalytic converter is made with a highest quality 400 cell, metallic catalytic core, ideal for both all motor and turbo applications.
When you install one of the PLM header or manifold, it is a good time to also replace your catalytic converter for maximum performance and exhaust flow.
Price is for

one

catalytic converter 
Metallic metal core, 400 cell
Overall length 7"
Body diameter 3.0" and 3.5"
Body length 4"
Available in 2.5" or 3.0" diameter inlet and outlet

Easy "cut-and-clamp" or weld-on installation 

Stainless steel construction
OBD-II compliant 48-state legal (Restricted in CA and NY)
High flow catalytic converters may not pass emissions test
Please check your local law to see if aftermarket catalytic converters are allowed.
This catalytic converter is

not

 for OEM factory replacement.

Note:

 Photos shows 2 sizes, 2.5" & 3.0".  Price is for

each

catalytic converter.

Photo note:

  The photo shows our high quality metallic core.  The one on the right is more dense at 400 cell per square inch.
400 cell vs. 200 cell?
A catalytic converter (CAT) is made of many little cells with high value metals which will take care of oxidizing the gazes that were not fully oxidized in the engine.  A 400 cell cat means there are 400 of these cells per square inch.  As this number goes down, the amount of physical cells decreases therefore generating fewer constraints for the exhaust flows.
We recommend this 400 cell catalytic converter if you want to retain factory-like emissions and have better performance, and in most cases, will not throw a code.
If you want high flow, with the least amount of restriction, we recommend our 200 cell catalytic converters.  See this link here.
Customer Reviews
08/10/2023
Anthony L.

United States
Did the job
So far so good. I purchased 2 of these for my supercharged ls3 engine. I was previously running headers with no catted x-pipe. I wasn't happy with the fumes and raspiness. These cats did exactly what I wanted them to do. Got rid of the smell and calmed down noise a little. Just right. The durability remains to be seen. 5 stars for now.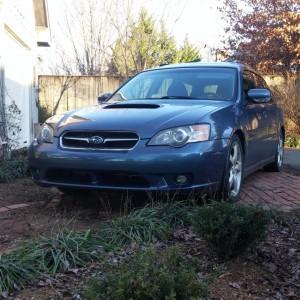 JC
07/15/2023
Jeb C.

United States
Excellent!
Clearly high quality! Welded up nicely and completely cut out all smell. Would buy again.
05/18/2023
Christopher C.

United States
Size 2.5" dia. 400 Cell Metallic Catalytic Converter
I haven't installed it yet but the feel and appearance is appropriate.